T-Shirts
This is the preliminary T-shirt design. Changes will be made to reduce the number of colors.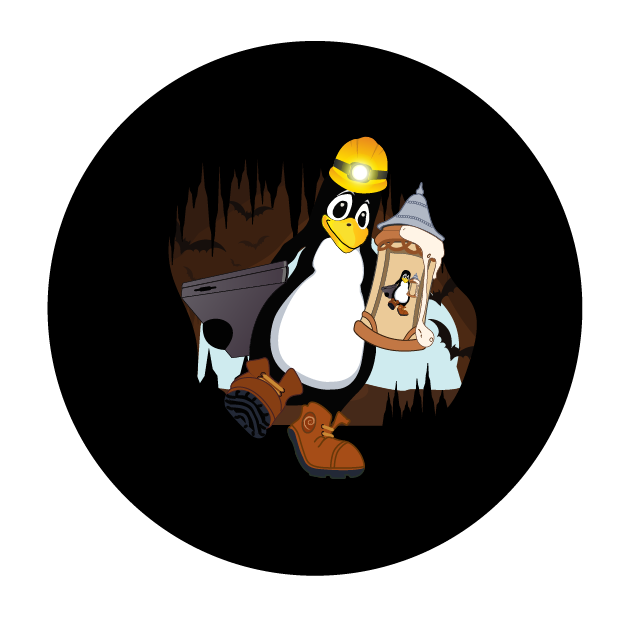 T-shirts will be black, cotton, 190 g/m2, preliminary price 350 CZK (14 EUR). Size chart, t-shirt (blank) picture, t-shirt with tux and backside
There is an alternative "body-building Tux" design. If there is enough interest till the end of June, we could print both versions. The printing process is chemical - it does not need templates like silkscreen, so we can print even small series for reasonable price, but the process works only on cotton. So far I can offer only 160 g/m2 as more light/sports version. I'm not sure if the print will work on polyester or other plastic fabric at all. If there is more demand for non-cotton version I'll ask the printer.
Please place your orders by e-mail to org (a) linuxbierwanderung (dot) com. The deadline for orders is July 29th. (The guy doing the graphics and the printer is not in Brno so we need some lead time for shipping.)